---
---
Stand out with this incredible Eventuri Carbon Fiber Intake for all Audi S3 8Y. Years: 2020 - Present
This air intake system provides a smoother transition of airflow, resulting in performance gains and a sportier sound. An independent test shows that the intake produces 12 hp power gain on the standard engine.
The Eventuri 8Y S3 intake is a complete redesign from the standard intake to the turbo inlet. This inlet system has been developed to provide the highest possible flow rate while maintaining the lowest possible inlet temperatures. Every component is designed to provide the turbo with a smooth and free-flowing path. The restrictive 73mm diameter intake tube has been replaced with a larger 94mm diameter intake tube.
The filter of this Eventuri intake kit has an outer diameter of 192 mm (7.5″) with a filtration surface of more than 110,000 mm². The patented Venturi housing is designed to provide the maximum internal volume possible for the available space in the S3 8Y's engine bay and provides laminar flow to the turbo tube.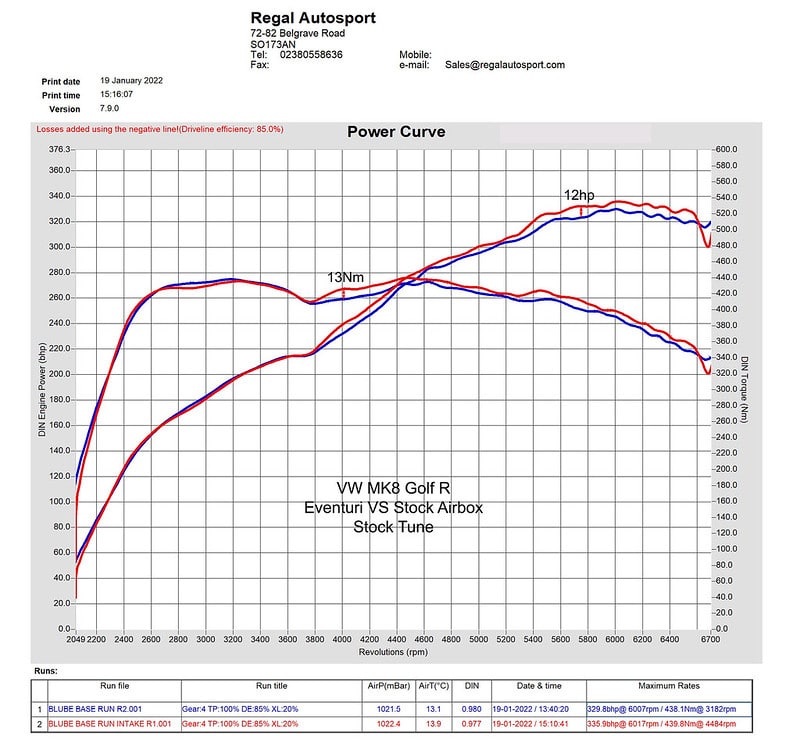 ---
Images of products are only for information purposes and can change due to continuous product development. Prices, images and product description are subject to change without notice. Not responsible for typographical errors.